Hey, all you blogland decorators
yes I'm calling you. Not yelling at you but speaking loudly to you. It is almost that time again, yes it is, to decorate for Christmas and then show the rest of the world. That's right, it puts lots of pressure on us here, but it helps me get it done.
So, to help us get our Christmas decorating party hats on and link with this years Christmas blog parties which, by the way, start on November 30th - hello! Where did the time go? Ya'll, I'm still stuck in August!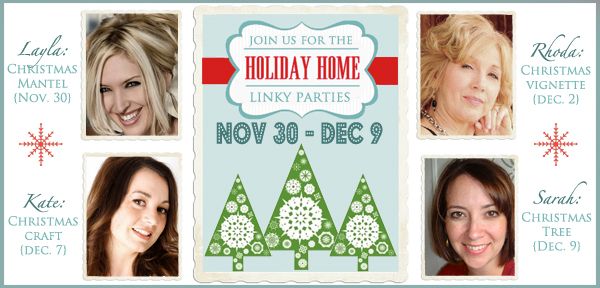 The talented and oh so clever Beth at "
Stories from A to Z
", is hosting a linky party featuring last years Christmas mantle.
This is an easy one for me since the work has already been done. I've always been quick to link up with a no brainer, I"m just sayin.
Okay so, this is last years, simple, clean, I don't feel like messin' with it and I got no new ideas, Christmas mantle.
I spy a little soot that needs to be cleaned up on the front, oh well it was cold last year and we burned a lot of fires.
And this little dandy was my Christmas tree from last year and the reason I am including it in my Christmas mantle from last year's post is, it was my favorite story for the whole year.
I seriously didn't want to decorate, Rickey has just be diagnosed and we were beginning our walk through cancer, so I pulled this tree out and put a few large ornaments beside it and called it good.
Danya and her family came up the weekend before Christmas to celebrate with the Grands. I won't bore you with pictures of the kids from that weekend but know this, I'm tempted. Anyway, sweet Sarah Kate eye spies Nanoo Christmas tree and I overheard her tell Tyler, "Oh no!! Look at Nanoo's tree! Let's fix it." So they pick the little tree up, sit it on the floor and hung the over sized ornaments on the small branches. I watched as they stood back, cocked their heads to one side and said, "oh well, shrugged their shoulders and giggled as they ran off to finish building their fantastic blankets tents.
I loved it so much that this is exactly where it set for the rest of the month. In my memory, though, I thought the branches were all bent over Charlie Brown style, but still a great story.
Happy decorating ya'll, let's do this thing.