I started with a tray from Target and added some fabric with mod podge. Jill saw it in July and wanted it but forgot to pack it when she left. They wanted me to bring it with me last weekend and several times I picked it up, turned it over and over in my hands and laid it back down. I just wasn't happy with it. I couldn't let it go looking like it did. I wasn't through with it yet.
While I loved the fabric idea, it left a ridge around the edge and an ugly (in my opinion) texture. So when I got home from the wedding, with their living room in mind and knowing what they wanted to use it for, I started with some texture medium and began building the surface.
Most of what you see here is one thing after another trying to make it happen in some way. That probably doesn't make any sense but I'm not sure I know how else to say it. I applied texture to some areas trying to leave pieces of the fabric showing, then I added some (water base) glazing product, then stamped some of the areas that seem empty, then sprayed some Tim Holz stain, then added a little red, and then . . . well, you get the picture.
They also liked a candle that I had worked on but I wasn't happy with that either so, after seeing the colors that began developing here I decided to make a new candle for them. Always, I want to glorify God and point to Him in everything I do so what scripture does a newly married couple inspire?
For me,
1 Corinthians 13:4 - 8, 13.
Love is patient ( it never gives up), love is kind ( it cares more for others than for self). It does not envy (
love doesn't want what it doesn't have
), it does not boast (love doesn't strut), it is not proud (love doesn't have a swelled head).
It is not rude (doesn't force itself on others), it is not self-seeking (isn't always "me first"), it is not easily angered (doesn't fly off the handle), it keeps no record of wrong (doesn't keep score of the sins of others).
Love does not delight in evil (doesn't revel when others grovel) but rejoices with the truth (takes pleasure in the flowering of the truth).
It always protects (puts up with anything), always trusts (trusts God always), always hopes (looks for the best), always perseveres (never looks back, but keeps going to the end).
Love never fails ( love never dies).
And now these three remain (But for right now, until that completeness, we have three things to do to lead us toward that consummation): faith (trust steadily in God), hope (hope unswervingly) love ( love extravagantly). But the greatest (and the best) of these (three) is love.
The scripture in the parenthesis is from The Message bible and the rest is NIV.
I love the way the Message re-words scripture that we know so well; to "love extravagantly" and in 1 Peter 4:8 "love as if your life depended on it". That's some good stuff right there.
I hope that as we look out at our life these two thoughts invade and roll together as one "to love extravagantly and as if our life depended on it".
See here you get a little craft and a little scripture.
Linking with -
strut your stuff thursday @ Somewhat Simple
and -
show off your stuff @ fire flies and jellybeans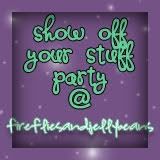 and
Transformation Thursday @The Shabby chic Cottage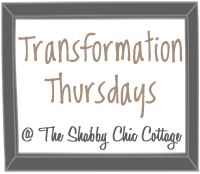 and
House of Hepworths
and
100 ideas under $100 @ Beyond the Picket Fence
See ya and I love you.